Cheers to the "tragedies" "disadvantages" + "Curveballs."
Why?
BecausE you did it anyway.
We're champions of the geode shiners, the boutique hotel owner, the Ostrich farmer, the cat yarn wholesaler — those who dare to be extraordinary, pursue their passion, and offer something wonderful, beautiful, and unique to the world.
Elevated experiences, products, and solutions so many said were impossible/impractical/unrealistic and would definitely never work. And yet you did them anyway.
We believe it's the very situations labeled things like, "tragedy" "challenge" and "curveball" life throws at us that gives each of us the privilege to rise and refine ourselves in becoming the multifaceted brilliant humans we are today. And our businesses are no different.
We work with brave people and companies with stories worth telling.
Our services help companies elevate brand perception, convert browsers into buyers, get "on the map" in front of the right client demographics, but most importantly assist in telling the story that is uniquely yours to tell.
We are artists by trade, and though our tools have expanded beyond our visual roots of videography into Google Analytics, article writing, and marketing strategy; our focus has always stayed the same: to listen, be of service, and translate the story of your business' journey to the digital world we live in today.
Ready to tell your story?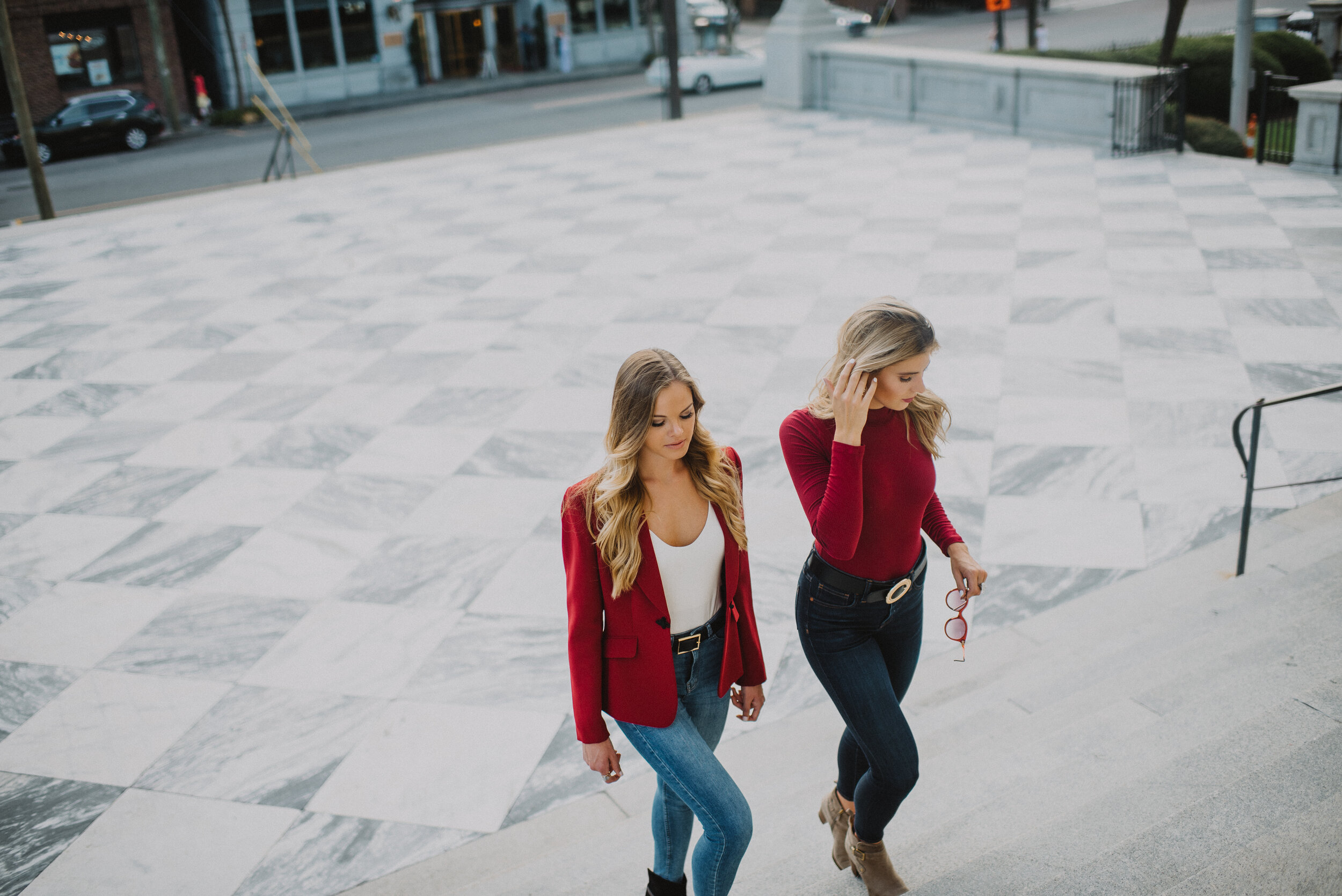 Like the way all those shiny brands look on our page? We can get you featured, too! Digital press submissions for brand elevation is one of our super secret fortés we offer as part of our SEO wizardry magic. Ask us about digital press publications during your initial consult with us.
Here's what we can do for you.
Content Creation, Curation, and Management

Blog / Website Copy That CONVERTS (Copywriting, SEO Writing, Blog Posts)

Newsletter / Emailers

Images for use in social media (Instagram, Facebook, Pinterest)

YouTube Channel Management + Optimization

Website + SEO Optimization (Get on the map when people search for what you do!)

Search Engine Optimizing your website (for real.)

Press features

Digital Backlink Publishing

Article Writing (The backbone of all sustainable SEO efforts)

Website Audit + Backlink Management

Paid Google Adword Campaigns

Paid Social Media Campaigns

Website Development (We'd rather create and build out your website rather than inherit damage control.)

The Baby Bird Package: Content Marketing Hand-Holding…AKA Marketing Strategy Coaching Sessions

Can't afford to hire us out right yet, but can't sleep at night because you're so overwhelmed with getting a grip on building sales funnels and lead generation sources in your business? We gotchu. We book 3 month, 6 month, and 12 month coaching packages where you'll be given practical homework and action steps to improve your content marketing game and to implement some of the services we offer the DIY way. You execute and implement, and we'll be cheering you on, keeping you accountable, and helping you see straight along the way. You can be frugal and fabulous, too.
Videography Services

Meet The Brand Videos / Promo Videos

Event Highlights

Music Festival Promos

Full Duration Event / Conference Coverage

Key Note Speaker Recordings

Venue Tours

Drone / Aerial Tours

Seasonal Video Content Production

Client Testimonials

Short Films

FAQ Video Series

Music Videos

Boudoir Videos (Ow ow!)

Photography Services

Event Photography

Event Highlights

Keynote Speaker Photography

Headshots

Content Photoshoots For Social Media

Boudoir Photography (Oh la la!)
Here's what Our clients are saying
"Working with Ruby Riot Creatives is a significant part in building my brand and growing my business.
Since rolling out the brand images, videos, and website we worked on together, the demand for my business has grown so much my classes are always fully booked.
It works because they want you to succeed as much as you do.
Which is why I would work with them again a million times over."
Sarah Frick, Founder, The Works
"Hiring Ruby Riot Creatives was easily one of the best decisions I made in the last decade of expanding my restaurant operation.
Every month we sit down and go over exactly how each marketing effort is performing, what kind of engagement, traffic, and publication features are happening - it makes me feel confident in knowing exactly where our dollars are going.
I can't tell you how many times one of my team members after a recap meeting comments on how much they love the energy the RRC team brings to the table—it makes all the difference!
Dennis Byrd, President, The Spot Island Famous Restaurant Group
"I absolutely LOVED working with Ruby Riot Creatives! Everyone on the team is professional, honest, passionate, and beyond experienced. Ruby Riot Creatives helped me recreate my brand from scratch.
They helped me find my voice, and helped me step out of my comfort zone. The RRC team inspired me to DREAM BIG and be FEARLESS with my new professional path.
But most importantly, Ruby Riot Creatives helped me build my business. My website, photographs, brand videos, and brand message are exactly what I wanted and all the hard work was 100% worth it. I could not have done it without them!"
- Katie Uhran, Fitness + Lifestyle Writer, Katie Uhran Fitness & Lifestyle
"Ruby Riot Creatives is amazing!
They captured my brand perfectly and made the whole process fun, seamless, and professional. Not only are they gifted photographers and videographers, they're also an active marketing/brand development partner.
I've received an abundance of praise and WOW from colleagues and potential clients after they watched the marketing video they created for my company.
I'd definitely recommend them to any corporation, entrepreneur or individual looking to up their game."
- Lindsay Fields, Leadership Coach + CEO, BeVizible

I've worked with Ruby Riot Creatives on several projects and I cannot recommend them enough!
From knowing each of the team members and seeing how much attention they pay to the details — they're my go-to for any upcoming branding campaigns for our company.
- Margaret Barragan, Co-Director + CEO, Tapas Towels